Professional Associations

International societies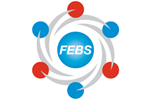 FEBS is one of the largest organisations in European life sciences.  FEBS seeks to promote, encourage and support biochemistry, molecular cell biology, molecular biophysics as well as related areas throughout Europe in a variety of different ways.

The International Union of Biological Sciences (IUBS) is a non-governmental, non-profit organisation, established in 1919. Its objectives are:
to promote the study of biological sciences;
to initiate, facilitate and coordinate research and other scientific activities necessitating international, interdisciplinary cooperation;
to ensure the discussion and dissemination of the results of cooperative research, particularly in connection with IUBS scientific programmes;
to support the organisation of international conferences and assist in the publication of their reports.
Société Française de Biochimie et Biologie Moléculaire (SFBBM) http://sfbbm.fr
Société Française de Biologie du Développement (SFBD)  http://www.sfbd.fr/