Primary and Secondary Education

New Biology requires new teaching. At this moment it is necessary to rewrite European biology education to allow biology to fulfill its societal role.
The latest technique is based on the concept-context approach. There is a Dutch book aiming to help currucula developers design biology education based on concept-context techniques.
The ECBA considers biology teaching on primary and secondary schools the best guarantee for a sustainable future for today's and tomorows society.
This century is called the century of biology, teaching to the 4-18 years old in will learn society at large about basic biological concepts like (human) physiology, reproduction, natural cycles and  the environment.  This provides at least a minimal understanding of  the relation between living matter and our common future.
Scientific Illiteracy; people lacking basic (mathematic and logical) tools to analyse issues wil switch from rational to emotional decision making.
The ECBA has set a minimum requirements for biology education at schools in 1981 and 1997.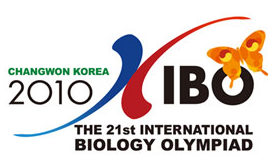 The 2010 International Biology Olympiad is in Korea. Ever since 1990, when the first IBO was held in Czechoslovakia, IBO has played a major role to make biology-loving students of the world build international relationships through the fair competition and cultural exchanges.
The Rocard Report on Science Education.;Science Education now: A renewed Pedagogy for the future of Europe
Science in School is a European journal to promote inspiring science teaching. It covers not only biology, physics and chemistry, but also maths and earth sciences, highlighting the best in teaching and cutting-edge research, and focusing on interdisciplinary work. The contents include teaching materials, recent discoveries in science, education projects, interviews with young scientists and inspiring teachers, book reviews, and European events for teachers.
'Science in School' is freely available. Online articles are published in many European languages and a print version is distributed in English. Originally supported by the European Commission, the journal is published and fully funded by EIROforum, a collaboration of Europe's seven largest intergovernmental research organisations.
School teachers are invited to help by:
·     Reviewing books and other resources for teachers
·     Submitting articles for publication
·     Joining the referee panel and helping to decide which articles to publish
·     Translating articles into their own language.
To subscribe, learn more about the journal or read all our articles, see: www.scienceinschool.org
Science on Stage establishes a network for science teachers, promoting, exchange with pedagogues from all European countries. More information about the festival 2010 in Kopenhagen
Community Based Biology A 2003 publication on "Community Based Biology". The rationale for bioliteracy stems from the social, cultural and economic changes occurring as a consequence of scientific discoveries and technological inventions in the domain of biological sciences. Bioliteracy, by emphasizing personal development, aims to promote biology education as an important contributor to the welfare and sustainable development of human society.