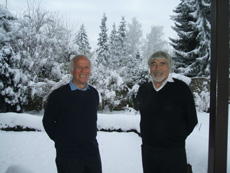 04 Dec 2010, Tübingen, Germany
Meeting of the ECBA treasurer Reinhard Paulsen and Hans Frey
Goals had been to discuss income and expenses of this year and to prepare the ECBA budget 2011
Several members have developed initiatives for the International year of biodiversity

Ready, Aim, Inspire! A photographic competition organised by the Society of Biology.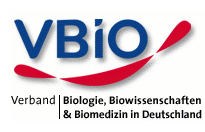 2010 -Das internationale Jahr der Biodiversität

ProBio is also a partner in the campaign since August 2009 by the Museum of Natural Science  
"I give my life to the world"
(www.biodiv2010.be).
 As members of Probio and teachers, our role at all is to get the message in our course showing that biodiversity is the living tissue of the planet in which we draw our resources and allows for life.
ECBA is active in supporting her member organizations in organizing activities.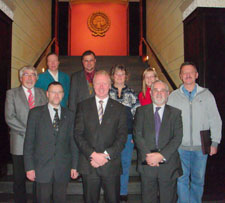 In several European countries there is no general organisation for Biologists. Amazingly this includes coutries like France. The ECBA is willing to support the eshtablishment of national biologistst organisations.
In November 2008 the ECBA organised a meeting in Riga (Latvia) to support the establishment of a Baltic Biologist organisation. Unfortunately the economic crises provided a major setback for the organisation, but the process is still ongoing.
Council meetings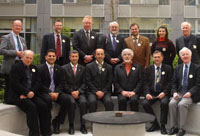 Once a year the ECBA has her annual council meeting where the official delegates meet and exchange ideas. Last council  meeting was 20-22 May 2010 in Utrecht, the Netherlands.
ECBA is a partner in EU projects and other activities.

To support communication between member organizations.
ECBA publications
On general issues concerning biologists, the ECBA publishes ECBA booklets. Currently the ECBA has produced 11 booklets. Most are available only in hardcopy. On request a scanned version can be provided. (PDF).
ECBA monitors the development of Biology curricula in the EU. The curricula booklet serves as a blueprint for Biology education in the EU.